How to Apply
Applying to a program at Six Nations Polytechnic is easy! Once you know what program you want to take, simply click Apply Now and follow the step-by-step process to start the process.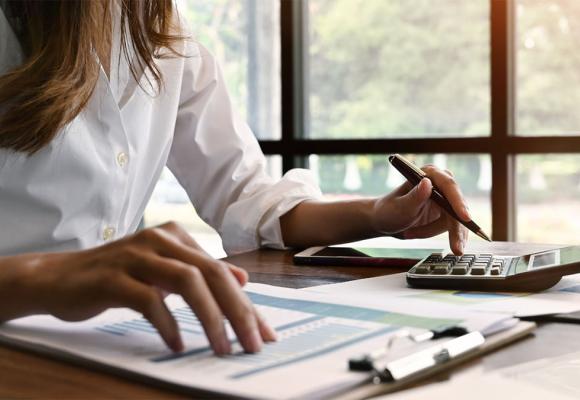 Financial Aid
There are a number of financial aid options available for Indigenous and non-Indigenous students at Six Nations Polytechnic.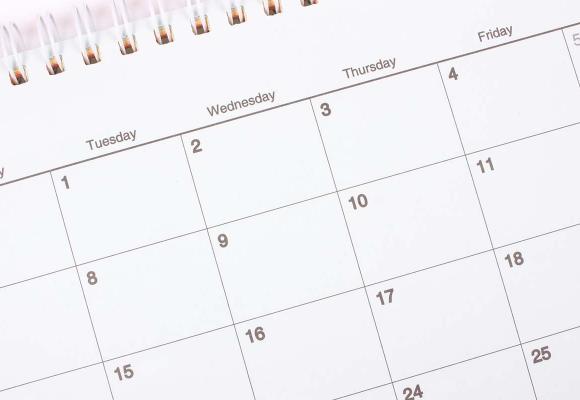 Important Dates
Workshops, tours, events, deadlines and semester starts; check our calendar to see all the important dates so you don't miss out.
Meet the Registrar's Office Team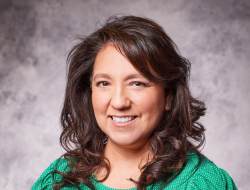 Rachel Hill
Admissions & Financial Aid Officer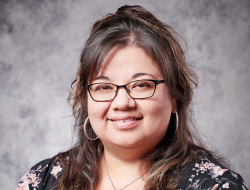 Rebecca Jonathan
Records Management Officer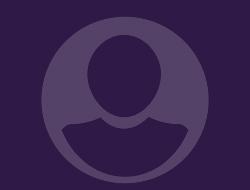 FAQs
How will I know Six Nations Polytechnic has received my application?
Six Nations Polytechnic will send an Acknowledgement Letter via regular mail to you after your application has been received. The Acknowledgement Letter may include specific program information that you will need regarding special admission requirements and/or pre-admission testing.
Are accommodations provided for students with disabilities?
If you are a student with a confirmed or suspected disability SNP has resources and support to assist you. Please contact our Accessibility Navigator at accessibility.services@snpolytechnic.com or by phone at (226) 493-1245 EXT. 7260. Office A102A - Brantford Campus.
Do I need to provide my transcript(s)?
Yes. To ensure a speedy application process, you must ensure all required documents have been received by the Admissions Office within four weeks of submitting your application, or no later than August 14, 2017, for post-secondary programs. Six Nations Polytechnic requires that official transcripts are submitted. Photocopied, faxed or electronically transmitted copies are only accepted if coming directly from the issuing institute.
Can I apply as a Mature Student?
Mature Students are considered on an individual basis but must still meet the required pre-requisite courses. Testing may be required.

College programs: A Mature Student is someone who is age 19 or older without an Ontario Secondary School Diploma (OSSD) or equivalent, as of the first day of classes. Mature Student applicants must meet all specific entrance requirements of the program to which they are applying. If you possess an OSSD, regardless of your age or number of years out of high school, Mature Student status does not apply.
University programs: The institute's protocol for admission of mature students is consistent with the standards of the Postsecondary Education Quality Board and with practices at other Ontario universities. Mature students are expected to demonstrate academic abilities equivalent to those of Ontario high school graduates [subject to change].
When will I know if I have been admitted?
Applications with all supporting documents are screened and a letter of acceptance or denial is mailed to you after screening. You will have four weeks to accept our offer of admission. If the offer of admission has not been accepted by the deadline, this will be considered a rejection of the offer of admission.
Offers of acceptance are conditional for applicants who may be in the process of completing admission requirements. An offer of acceptance will be revoked if proof of successful completion of the required courses or any other admission requirements is not met.
How do I accept my offer of admission?
If you wish to accept the offer of admission, please sign and date your letter of acceptance and return the original to Six Nations Polytechnic. Please note that you will need a copy of your signed letter when applying for funding at such agencies as Grand River Post-Secondary Education Office, New Credit First Nations Education, Southern First Nation Secretariat or for bursaries and scholarships.
What if I have been denied admission?
Candidates may be denied admission when the program and/or waiting list is filled, or when all of the admission requirements have not been met. Applicants may request an admission review. A written request must be received within 15 days of the admission decision. You may contact the Program Manager/Registrar, at 519-445-0023 ext. 6226, or e-mail programmanager@snpolytechnic.com.
What if my program has a health requirement?
Some programs require students to meet certain medical and health criteria, such as a completed Communicable Disease Screening Form. Information will be available at the time of registration. Students must submit completed forms by the deadline indicated and meet all medical criteria. These are necessary for clinical/ field placements. Failure to meet the criteria could result in expulsion from the program.
How do I find out about credit transfer (exemption) opportunities?
Colleges in Ontario and Canada generally offer year-for-year credit transfers from similar programs. To learn if you are eligible for exemptions or are able to transfer credits for any of our programs, please contact Six Nations Polytechnic at 519-445-0023. Please note: courses that were taken more than five years ago generally are not given credit for exemption. 
What is Prior Learning Assessment and Recognition (PLAR)?
Six Nations Polytechnic believes that many people acquire college-level learning and skills through various situations such as prior work experience, community work, non-credit courses, self-directed study, travel and military service. Candidates who can show that they have achieved the learning outcomes of a specific course may be granted credits based on an assessment of their prior learning. There is a fee for this that is set by the accrediting institute. Contact Six Nations Polytechnic at 519-445-0023 for more information.