Student Services
Student Success
Six Nations Polytechnic is committed to supporting student success. Please get in touch with your campus Student Success Officer for more information on programs and services that promote student success. 
  
Student Success Officer (SSO) at SNP
The SSO is here to help with all non-academic related issues for students. This can range from following up with students who have been absent for a few days to students experiencing transportation issues.  
  
Services your SSO offers
First point of contact for post-secondary specific questions, services, and resources  
Academic advising  
Provide student academic advising  
Transition support into post-secondary studies  
Navigating academic processes  
Registration support  
Mediating between student and program  
Coordinate and facilitate student-focused campus events  
Refer students to community support and resources  
Study skill development  
  
Referral Process
To access services: Students are asked to make a self-referral, or an instructor or staff can refer a student.   
To make a self-referral or advocacy referral, please email your campus Student Success Officer or stop by their campus office  
  
Brantford Campus, College & Trades 
Kari Hill  
kari.hill@snpolytechnic.com, Office A102E.  
  
Ohsweken Campus, University and Lifelong Learning 
Lee-ann Blackbird  
lee-ann.blackbird@snpolytechnic.com, Office BR549 
Academic Accommodations
SNP provides support to students who need academic accommodation during their studies with us.
Accessibility Services is committed to providing equal opportunity, individualized accommodations, and support to students with disabilities. Have Questions? Need Assistance? Want to Book an Appointment? Contact Accessibility Services (AS) at accessibility.services@snpolytechnic.com or by phone at (226) 493-1245 EXT. 7260.
Office A102A -Brantford Campus, Six Nations Campus -By Appointment
Cultural Support
SNP is dedicated to the revitalization of Indigenous cultural practices on campus. Please contact the Cultural Support Worker for more information on resources, workshops and services available to promote Hodinohso:ni' learning for all students.   
Supports include: 
Promotes and facilitates cultural fluency  
Coordinate and facilitate student events on both campuses  

Cultural supports- I.e., smudging policy, student check-ins, cultural workshops  
Referral Process
To access services: Students are asked to make a self-referral, or an instructor, or staff can refer a student.   
To make a self-referral or advocacy referral, please email the Cultural Support Worker or stop by their campus office    
Tanya Thomas-Elliott 
tanya.thomas-elliott@snpolytechnic.com, Office Student Lounge, Brantford Campus 
Tutoring
For SNP tutoring services through Six Nations Polytechnic (SNP) please contact your campus Student
Success Officer (SSO).

For full-time students funded through the Grand River Post-Secondary Education Office (GRPSEO), additional tutorial funding supports are available. Please contact an Education Counsellor or visit their website at GRPSEO.
Events
Please check your SNP email & Brightspace for all upcoming events and relevant information.
Student Community Resources
Community Supports and Mental Health Services
Six Nations Mental Health Services 519-445-2418
Ganhohkwasra Family Assault Support Services, Counselling (24 hours, 7 days/week, 365 days/year) 519-445-4324
First Nations & Inuit Hope for Wellness Helpline 1-855-242-3310
Canadian Mental Health Association, Brantford 1-519-752-2998
St. Leonard's Community Services, Immediate Telephone Crisis Counselling (24 hours, 7 days/week, 365 days/year) 519-759-7188 or 1-866-811-7188
Six Nations Child & Family Services 519-445-0230 or 519-445-2204 (mobile service)
TALK4HEALING 1-988-554-4325
Student Affairs Staff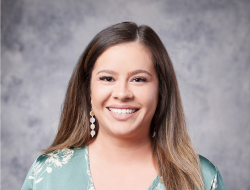 Hailey Thomas-Wilson
Unit Manager - Student Affairs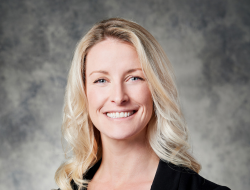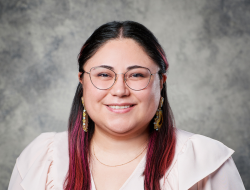 Kari Hill
Student Success Officer - College & Skilled Trades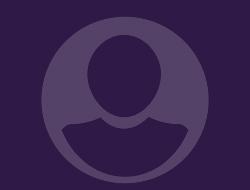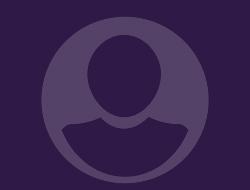 Tanya Thomas-Elliott
Six Nations Campus
Student Policies
Our Philosophy and Belief - the Foundation of Six Nations Polytechnic Board Policies
Click Here to Download Board Policies
If people do not keep pace with others perhaps it is because they hear a different drummer. Allow them to step in harmony to the music which they hear however measured or far away. Our cosmology places Native people in a balanced familial relationship with the universe and the earth. In our languages, the earth is our Mother, the sun-our Eldest Brother, the moon-our Grandmother, the plants and animals-our brothers and sisters. From this view, our people believe that all elements of the natural world are connected physically and spiritually and are to interrelate to each other to benefit the whole. The responsibility then falls on the people to peacefully maintain nature's delicate balance to ensure that unborn generations can enjoy what we enjoy today. Six Nations Polytechnic accepts this responsibility and is devoted to facilitating the will and determination of our community to maintain an environmentally friendly world through education, training, and research.
Six Nations Polytechnic, a native-focused institution of learning, has a moral responsibility to the people to take a lead role in the preservation of our environment. Through the Hodinohso:ni`/Rotinonhshonni world view of our universe we will assist in the survival of life on this planet through research, the study of alternative views, and the dissemination of information.
Six Nations Polytechnic will endeavour to keep up with the beat of the 21st century and at the same time offer the understanding inherent in our language and culture. In this way, the people may receive an education that assists them to keep pace with both drums.
Six Nations Polytechnic will take a lead role in bridging the chasm of understanding between the two cultures of our lives and create an atmosphere for healing our differences so that we can both look with optimism into the 21st century.
Six Nations Polytechnic has the role and responsibility, as an institution of the people of Six Nations, to offer the opportunity to be educated to ensure languages and culture survive. It also has the responsibility to provide an education that enables our people to survive in both worlds.
Six Nations Polytechnic is becoming the catalyst that offers the opportunity and place for our Native scholars and elders to share their knowledge with all our people and to offer the non- Native an opportunity to study a different worldview.
Created by Harvey Longboat Sr. 1994
Missed Academic Work Policy
Click Here to Download the Missed Academic Work Policy
The purpose of this policy is to provide appropriate accommodation opportunities for learners who miss work due to medical and personal circumstance. This policy seeks to balance the needs and requirements of all learning community stakeholders, including but not limited to: students, instructors and administrators. It is the prerogative of the course instructor to determine the appropriate relief for missed work in their course.
All student requests made under this policy should be conducted with a commitment to academic integrity. The institutional (instructor and administrative) response to such requests should also be done in a manner to provide reasonable accommodation. All parties operating under this policy shall conduct themselves in accordance with the organizational values of Kanikoriio.
2022-2023 Student Handbook
Click Here to Download the 2022-2023 Student Handbook
From the start, Six Nations Polytechnic had a clear vision about the contribution we could make to both our home community and the international community. Our unique education mission was first articulated in the founding statement of philosophy and belief, written by Harvey Longboat, a Six Nations educator and traditional leader, in 1994. This philosophy speaks to the need for an educational institution with a strong commitment to environmental sustainability, language, culture, and ensuring that Haudenosaunee people have the tools to succeed in the two worlds we find ourselves in.