HAMILTON, November 2, 2022 – This past weekend the Six Nations Polytechnic's STEAM Academy won the STEMley Cup at the sixth annual STEMley Cup Robotics Championship in Hamilton, Ontario. Hamilton hosted teams from Ontario and the United States. The SNP STEAM Academy partnered with Mississauga (team #1325) and Stoney Creek (team #2056) for the win. This is the third win for the SNP STEAM Academy's Robotics Team.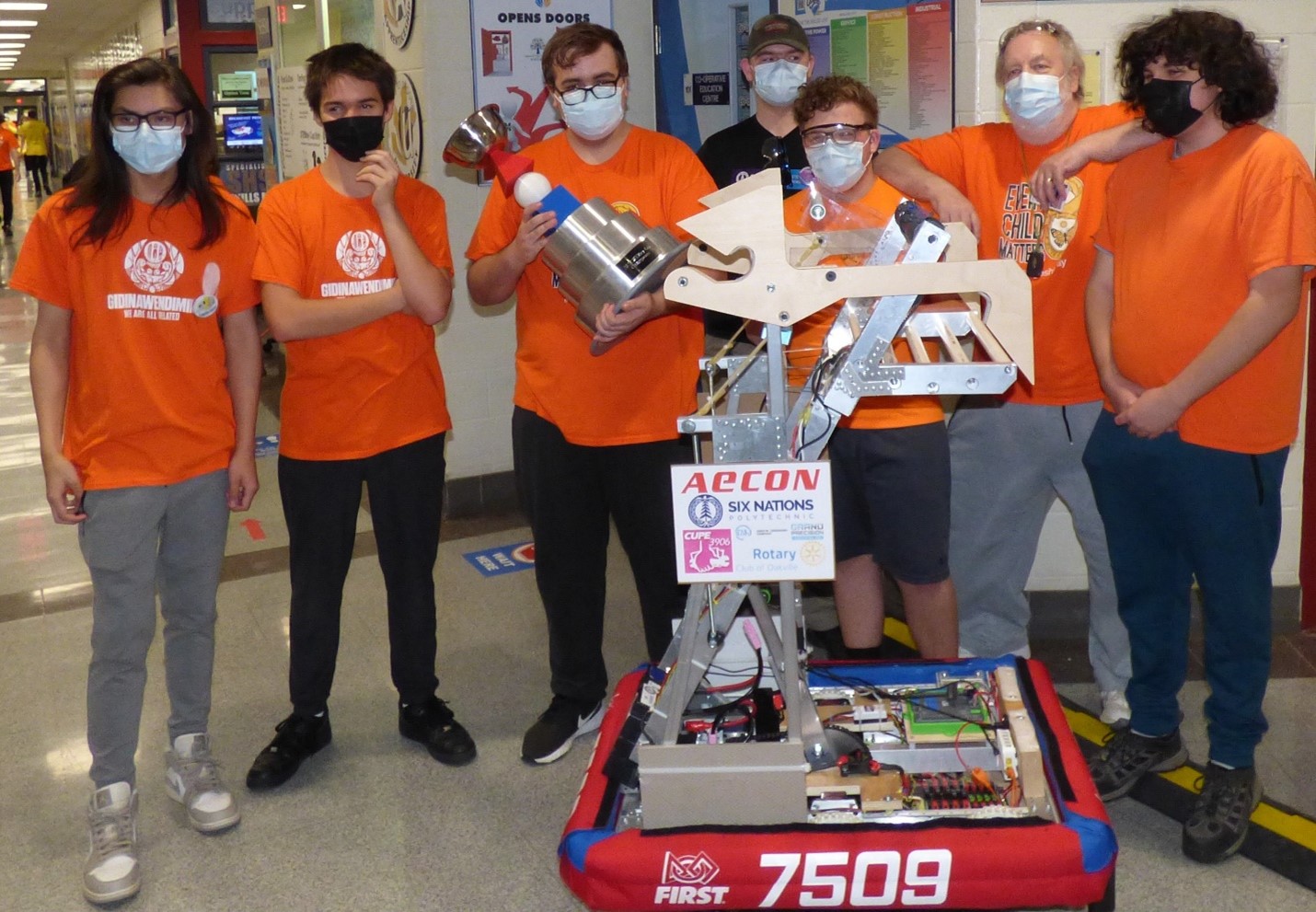 The SNP STEAM Academy began its robotics program in 2018 and competed for the first time in 2019. Competitions were halted during the pandemic. "This is a rebuilding year for us," said teacher, Dr. Peter Gehbauer. Zachary Sousa, one of the robotic team members commented, "Now that our current team has some competition experience, it will be interesting to design next year's robot based on new competition rules released in early January. Our robot took several hits during the competition, and we learned to quickly improvise solutions to be ready for the next match only minutes away."

The team currently continues to improve CAD capabilities, going from design of individual parts to creating assemblies and fabrication using 3D printing and computerized manufacturing process or CNC routing. Brainstorm Robotics will be competing at the University of Waterloo and at McMaster University in 2023. The team is grateful to its sponsors and mentors whose support is integral to the continued success of the robotics program at SNP's STEAM Academy. To learn more about the robotics program please contact robotics@snpsteam.com.
Share this Content: