In 2013, SNP celebrated 20 years of community-based education success. Six Nations Polytechnic is an Indigenous-controlled institution focused on three strategic objectives:
Increasing engagement of Six Nations people in the cultural, social and economic systems and structures that sustain our existence.
Closing the knowledge gap that exists in society with respect to the history of Canada, the experience of Indigenous Peoples, the impacts of colonization and trauma, and the outstanding obligations that remain to be addressed (access to lands, resources, cultural and language revitalization, etc.) and
Contributing to a sustainable future for all.
On November 7-8, 2013, "Champions for Change" was introduced as the inaugural launch of SNP's strategy for Institutional Advancement and a celebration of our 20th Anniversary as an Indigenous Institution. It is with great pleasure we share the highlights of the first Champions for Change conference with you!
Recognition Ceremony: Indigenous Knowledge Guardians, Association Professors and Community Scholars
In 2008 Six Nations Polytechnic instituted a program to recognize and honour Indigenous Knowledge Guardians and Scholars. Two Indigenous Knowledge Guardians were honoured in a ceremony held at the Conference Luncheon Gala. The Indigenous Knowledge Guardians are Indigenous experts – Indigenous knowledge authorities by fields/specialization.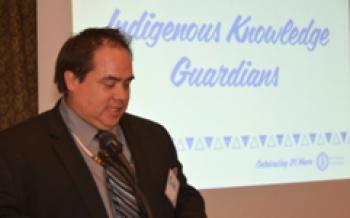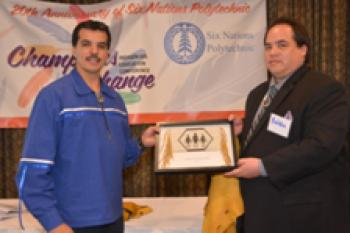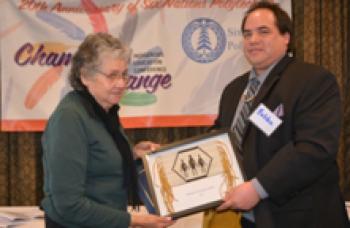 Six (6) Community Scholars and one (1) Associate Professor were all recognized and honoured during the opening ceremonies of the Conference. The Associate Professor was presented with a unique piece of Mohawk Pottery. Associate Professors are acknowledged for their work in supporting the research work of the Deyohahá:ge Indigenous Knowledge Centre of Six Nations Polytechnic. 
Associate Professor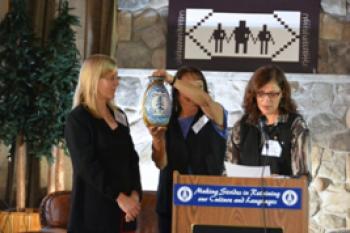 Six (6) Community Scholars were presented with a silver commemorative pin.
Community Scholars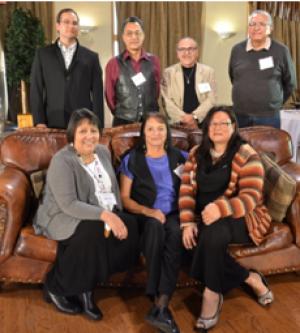 Presentations and Activities
Plenary Presentations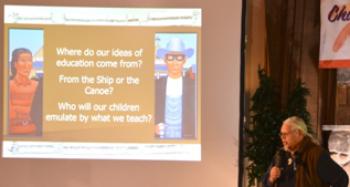 A balance of plenary, panel, workshops and group activities were incorporated into the conference.
Decolonization in Haudenosaunee Country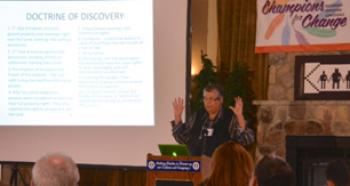 Change Makers Panel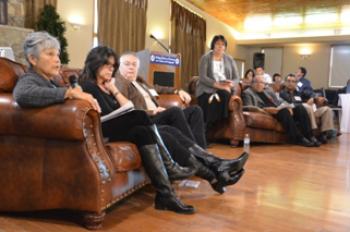 Each panellist held a workshop immediately following their panel presentation to go more in-depth on their specific areas of experience and expertise.
Participant Engagement
A major aspect of the conference was incorporating strong participant engagement, networking and participation. One of those activities included preparing group Vision Boards centred on how Six Nations Polytechnic as an educational institution can support positive change within the community.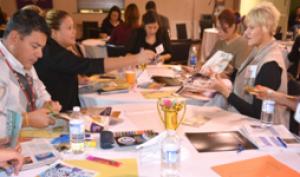 Theatrical Performances
Two scripts were prepared by Rick Hill, Sr. Project Manager at Six Nations Polytechnic Deyohahá:ge: Each morning of the conference, a skit was delivered to ignite participant engagement. 
These plays provided a new medium for delivering a dynamic and emotionally driven message on the history and impact of western education and indigenous education.