Program Description
Brightspace Parent & Guardians Login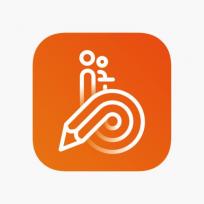 The SNP STEAM Academy is a grade 9-14 technology-rich secondary school where students create their own pathways to high-skilled jobs. Students will begin taking college courses as early as grade 10 and will finish the program in 5 - 6 years with both an Ontario Secondary School Diploma and a post-secondary qualification. 
STEAM is a curriculum based on the idea of educating students in five specific disciplines:
Science
Technology
Engineering
Arts
Mathematics 
STEAM Education creates critical thinkers, increases science literacy, and enables the next generation of innovators. 
The program is open to incoming grade 9 students who are interested in learning about and applying science, technology, engineering arts and mathematics (STEAM).
SNP-STEAM Academy students must be willing to commit to a rigorous course of study in STEAM, career development and essential 21st-century skills, such as leadership, problem-solving and critical thinking. Students will be invited to participate in a school orientation program to be held on August 30th and 31st.
Why Choose SNP STEAM Academy?
Get early access to college courses while in high school. Students will take their first college course in the 10th grade!
Pursue a tuition-free post-secondary qualification. Workplace learning includes ongoing mentoring, worksite visits, speakers and internships.
Focused education-to-career pathways. Students graduate equipped with skills that lead directly to jobs or further studies
Individualized academic support enables students to progress through the program at their own pace.
Dedicated & talented staff who are focused on students' academic, personal, and professional success.
Steam Academy in the News
New Model of Education
SNP-STEAM Academy is pioneering a new model of education that offers an integrated high school and college curriculum focusing on science, technology, engineering, arts and mathematics (STEAM). Students have the opportunity to earn both an Ontario Secondary School Diploma AND post-secondary qualification (at no cost). Personal academic plans provide the flexibility for advanced learners to complete high school and college in less than six years.
Admission Requirements
The school is open to students of all backgrounds and abilities.
The point of entry for this school year is the ninth grade, and the school will admit a maximum of 50 students in its initial 9th-grade class, with plans to grow by a maximum of 75 students per year.
The full capacity is 450 students, which is hoped to be achieved by Year 6.
Next Steps
Next Program Intake
September 2022
Campus
SNP STEAM Academy - Brantford Campus
Contact