STEAM for Girls
Girls have much to offer in the worlds of science, technology, engineering, the arts, and mathematics (STEAM) and are encouraged to apply. At STEAM Academy you will be introduced to and become familiar with the STEAM disciplines, receive practical hands-on experiences with STEAM subjects, be encouraged and supported by teachers and staff in your STEAM studies, and meet and be mentored by female role models in STEAM careers.
Why should girls pursue a career in technology?
Girls are capable learners who can excel in technology careers and shape the future of technology with their thoughts and idea. Girls pursuing technology or technology-related careers will be well-positioned to benefit from the abundant economic and career opportunities created by the technology revolution. Pursuing an education in technology will equip girls with the skills necessary to add their creativity and ideas to technology innovations, product development, and more. Girls with technology skills and education will become part of the next generation of technology creators, influencers, innovators, and decision-makers.
Meet the Women of STEAM
Eliza Popescu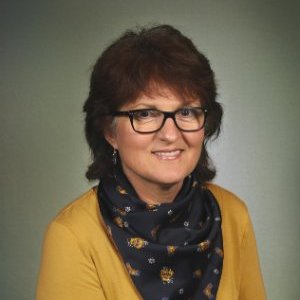 Eliza Popescu is part of the SalesForce team in the K12 Education Division at IBM Canada. IBM Canada K12 Education Division's mission is to help educators enhance learning through powerful technologies made easy. Her career with IBM Canada spans over 20 years and has involved her in multiple opportunities to give back to Canadian communities. The new economy is calling for the development of new-collar skills. As such, she is a passionate IBMer who advocates for more women in technology, and a strong advocate of STEAM to all students, teachers, and parents.
In the past year, IBM Corporate Citizenship Division assigned Eliza to be the IBM SNP STEAM Academy School Liaison. Her responsibilities include:
Identify the appropriate complementary/curriculum content for the program activities and the technology needed to support it in order to optimize students' achievements.
Rally the IBM Volunteers to share their expertise with the SNP STEAM Academy students in a respectful way, inclusive of the Indigenous rich culture.
Create customized Professional Development solutions for the Teachers to ensure the success of technology at the point of instruction.
Engage in workshops to develop and/or refine the SNP STEAM Academy's unique vision in education.
Involve the broader community to personalize the learning experience to include workplace skills, leadership, and critical thinking.
Eliza was born and raised in Romania. She holds an Honors Bachelor of Science in Mechanical Engineering from the University of Transylvania in Brasov and is constantly learning and adapting her skills to the new economy.
Did You Know?
Ada Lovelace is considered the first computer programmer. In the mid-1800s, she theorized the concept of looping, which is still in use by computers today.
Katherine Johnson worked as an aerospace technologist for NASA. She was part of a team of scientists who worked on finding a solution to return astronauts safely to Earth. A movie, Hidden
Figures, about Katherine Johnson when she worked for NASA was released in 2017.
Stories of women working in STEAM fields
You, Future Technology Worker

You could become a part of a group of powerful women who have chosen careers in STEAM fields
Add your voice and ideas to future technology advancements
Empowering the next generation of women in technology