Combine high school with college and career!
Six Nations Polytechnic STEAM Academy is a private, tuition-free grade 9 – 14 high school that opened its doors to students in September 2017. It is the first STEAM – science, technology, engineering, the arts, and mathematics – curriculum-focused secondary school in Canada. STEAM Academy offers an integrated Ontario Secondary School Diploma AND a tuition-free two-year Computer Software Engineering Technician college diploma. In addition to STEAM education, students will learn Indigenous values, culture, and languages of the Six Nations (Hodinohso:ni) to forge the deeper understanding necessary to facilitate reconciliation between Indigenous and non-Indigenous peoples. STEAM Academy is an inclusive high school seeking to serve a diverse student population at the applied and academic levels. All students, regardless of cultural or ethnic identity, are encouraged to apply.
What Is STEAM?
A STEAM curriculum is more than teaching individual science, technology, engineering, arts, and mathematics (STEAM) as discrete subjects. STEAM Academy uses an integrated and applied method of teaching STEAM subjects to develop the skills and knowledge necessary for today's world. Project-based learning integrates and applies the STEAM subjects to meaningful and complex questions, problems, or challenges, that guide students' inquiries to ask thoughtful questions, research to discover answers, and apply what they have learned to problem solve. With this approach, students can understand and recognize the relevance of their work in solving real-world problems while developing important skills such as critical thinking, collaboration, communication, and self-management.
Why add Arts to the STEM Mix?
SNP-STEAM Academy is pioneering a new model of education that integrates the Ontario Secondary School curriculum and Ontario College curriculum focusing on science, technology, engineering, arts, and math.
Students have the opportunity to earn both an Ontario Secondary School Diploma AND a two-year College Diploma (at no cost). Personal academic plans provide the flexibility for advanced learners to complete high school and college in less than six years.
What are the Benefits of STEAM Academy?
Students begin taking college courses as early as grade 10.
Students will have access to work placements, mentorships, worksite visits, guest speakers, and internships with leading industry partners.
Students will graduate with skills that lead directly to jobs or further studies.
Individualized academic support enables students to progress through the program at their own pace.
Dedicated & talented staff who are focused on students' academic, personal, and professional success.
Students at SNP-STEAM Academy will develop strong math and science skills needed to succeed in STEAM careers.
Develop 'real world' corporate experience through co-op placements, corporate partnerships, and organized field trips.
Who can Attend?
The program is open to incoming grade 9 and 10 students of all backgrounds who are interested in learning about and applying science, technology, engineering, arts, and mathematics (STEAM). SNP-STEAM Academy students must be willing to commit to a rigorous course of study in STEAM, career development, and essential 21st-century skills, such as leadership, problem-solving and critical thinking. Students must participate in a school orientation program in August.
Graduate Opportunities
Upon graduation from SNP-STEAM Academy, students can choose to continue their studies at college or university or enter the workforce with industry connections to STEAM Academy partners such as IBM.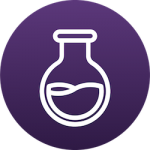 Science
We are all born scientists as we discover the unknowns of a brand-new world. Science is the bedrock to a modern society and has birthed many great advancements to our everyday life including new industries full of exciting and rewarding careers. The scientific method of asking questions, performing experiments and allowing peer review is the greatest invention in the history of humanity.
I know of no area of human endeavor in which science has not had at least one important thing to say.
-Carl Sagan
Technology
Where would we be without technology? Our proficiency with tools has brought us forth from the cave and allowed us to create wonders. It has given us strength, speed, and agility beyond our biological constraints. From the sharpened stick to the smartphone; from the shoe to the space shuttle, technology can take us to our dreams.
Any sufficiently advanced technology is indistinguishable from magic.
-Arthur C. Clarke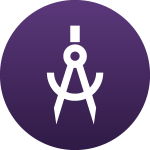 Engineering
This is where all other parts of STEAM come together. Engineering encompasses many fields including design, construction, materials, machinery, fabrication and much more. It allows us to take the ideas from our minds and create something that has yet to exist.
Instrumental or mechanical science is the noblest and, above all others, the most useful.
-Leonardo da Vinci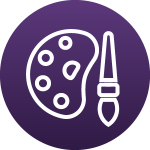 Arts
At first observation art may seem like it doesn't fit with the four other elements of the traditional STEM fields. However, science, technology, engineering and math all add to the human experience. Art not only compliments these other fields, it can enhance our appreciation of them. Art comes in many forms from painting to dancing, it's all designed to stimulate our emotions and take us to higher plains of thought.
To create one's own world takes courage.
-Georgia O'Keeffe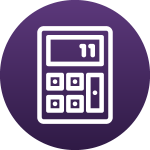 Mathematics
Math is the language of the universe. It allows us to more easily understand the complexities of our world and to create theories about mysteries yet unsolved. Math is all around us and is the foundation to all other sciences.
Mathematics is the gate and key to the sciences.
-Roger Bacon