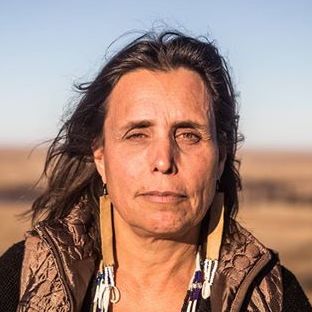 Keynote Speaker
Winona LaDuke

Winona LaDuke is a renowned environmentalist, political activist, author, and award winner, working on issues of sustainable development, renewable energy and food systems. She lives and works on the White Earth reservation in northern Minnesota. As Executive Director of Honor the Earth, she works globally on issues of climate change, renewable energy, and environmental justice with Indigenous communities.

Winona founded the White Earth Land Recovery Project, one of the largest reservation based nonprofit organizations in the country, and a leader in the issues of culturally based sustainable development strategies, renewable energy and food systems.

In 2007, LaDuke was inducted into the National Women's Hall of Fame, recognizing her leadership and community commitment. She was awarded the Thomas Merton Award in 1996, Ms.Woman of the Year ( with the Indigo Girls in l997), and the Reebok Human Rights Award.

A graduate of Harvard and Antioch Universities, she has written extensively on Native American and environmental issues. She is a former board member of Greenpeace USA and is presently an advisory board member for the Trust for Public Lands Native Lands Program as well as a board member of the Christensen Fund. The Author of five books, including Recovering the Sacred, All our Relations and a novel- Last Standing Woman, she is widely recognized for her work on environmental and human rights issues.
---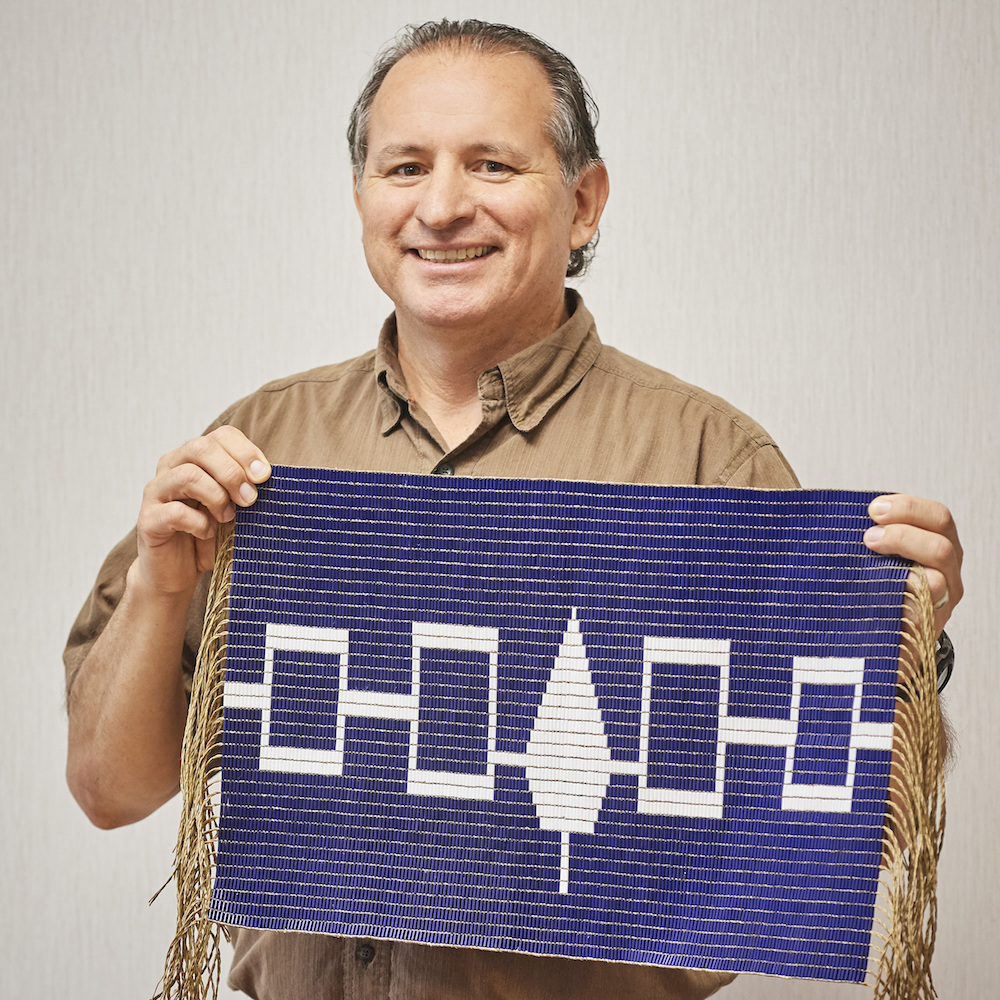 Mohawk of the Wolf Clan


Tom Deer
Arenho:ktha Thomas Deer is a Mohawk of the Wolf clan. Tom is originally from the Kahnawake First Nation near Montreal, Quebec, Canada where he grew up learning the Mohawk language from his mother and father, as well as many relatives who are fluent Mohawk speakers. Since moving to Six Nations Tom has continued his passion for language learning, achieving a high level of proficiency in the Cayuga language, which is one of the languages of the Six Nations.
Tom has been teaching languages in Six Nations for more than 30 years. During that time he has worked as a Mohawk second language teacher at the primary and junior levels, a full immersion language teacher in both the Mohawk and Cayuga languages, and has been a principal and vice principal. As a Faithkeeper and speaker at the Onondaga Longhouse, Tom has been fortunate to learn to conduct the yearly ceremonies, and is a singer and speaker.
---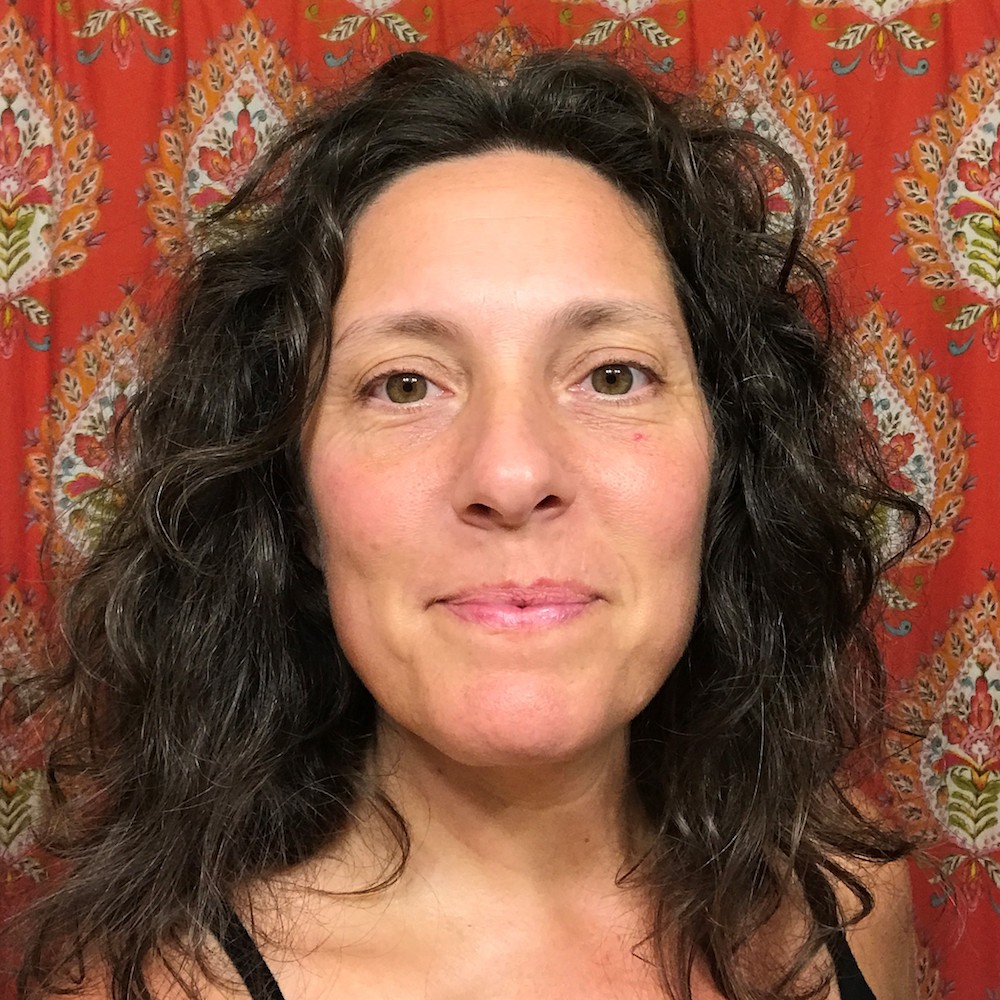 Founder of Kakhwa'on:we/Real People Eat Real Food


Chandra Maracle
Chandra F. Maracle is the mother of four daughters. She was born and raised on the West side of Buffalo and later studied at Cortland College, University of Buffalo and University of Salamanca, Spain. Chandra is co-founder and Nutrition Coordinator of Skaronhyase'ko:wa Tyohterakentko:wa tsi Yontaweya'tahkwa/the Everlasting Tree School. She is currently a Collaborator on The Legacies Project: An Intergenerational/Intercultural Exchange of People Transforming the Food System through York University in Toronto. She was a collaborator on the Healthy Roots committee and developed the Haudenosaunee Food Guide for the Community Challenge.
Chandra is founder of Kakhwa'on:we/Real People Eat Real Food, exploring links between food, art, people, language and land. She recently completed a second year in the Onkwawen:na Kentyohkwa adult Mohawk language immersion program. Chandra lives on the Six Nations of the Grand River Territory where she is often found on her Stand-Up Paddleboard.
---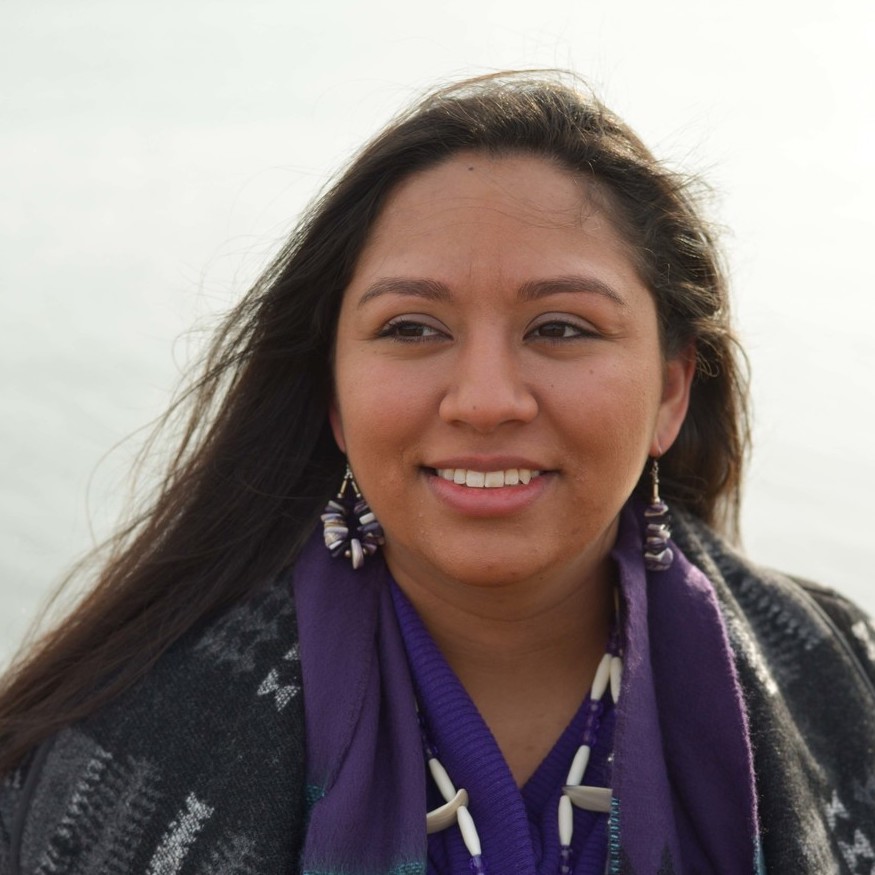 Shinnecock


Kelsey Leonard
Kelsey Leonard currently represents the Shinnecock Indian Nation as the Tribal Co-Lead on the Mid-Atlantic Regional Planning Body of the U.S. National Ocean Council. This planning body consisting of tribal, federal, and state entities is charged with guiding the protection, maintenance, and restoration of America's oceans and coasts. As a Shinnecock citizen and environmental leader, Kelsey strives to be a strong advocate for the protection of Indigenous waters through enhanced interjurisdictional coordination and meaningful consultation. She has been instrumental in protecting the interests of Tribes with the development of the Mid-Atlantic Ocean Action Plan and building a sustainable ocean future by valuing Indigenous traditional ecological knowledge. This unprecedented partnership with Tribal Nations for regional ocean planning is a testament to tribal sovereignty but also an important step towards ensuring federal trust responsibilities.
---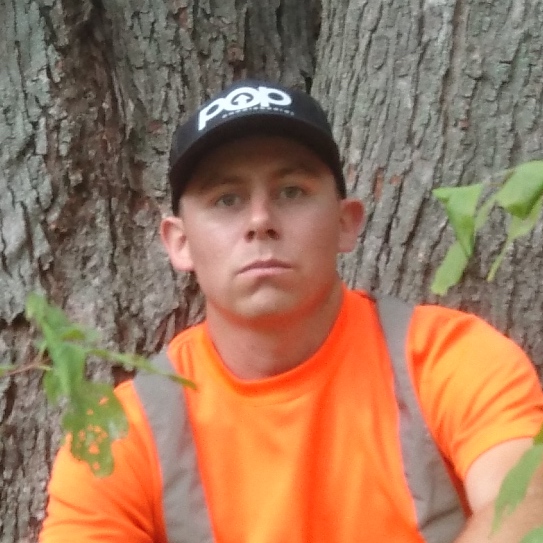 Ecotourism Coordinator at Kayanase


Kahentakeron Deer
Raised in Six Nations of the Grand River reserve, Kahentakeron developed a strong passion for the outdoors including hunting, fishing, and camping. Kahentakeron's personal connection to the environment, cultural upbringing, and strong education background has led him to his current position of Ecotourism Coordinator at Kayanase, an ecological restoration company located in Six Nations. His primary goal being the development and growth of the Eco and Cultural tourism initiative of Kayanase and the Six Nations community.
Kahentakeron studied at Sir Sanford Fleming College in Fish and Wildlife and graduated as an Environmental Technologist in 2014. His work experience includes; working with First Nations and non-Indigenous consultants in the environmental field, ecological restoration, habitat restoration, teaching, facilitating camps, and educating others about ecology.
---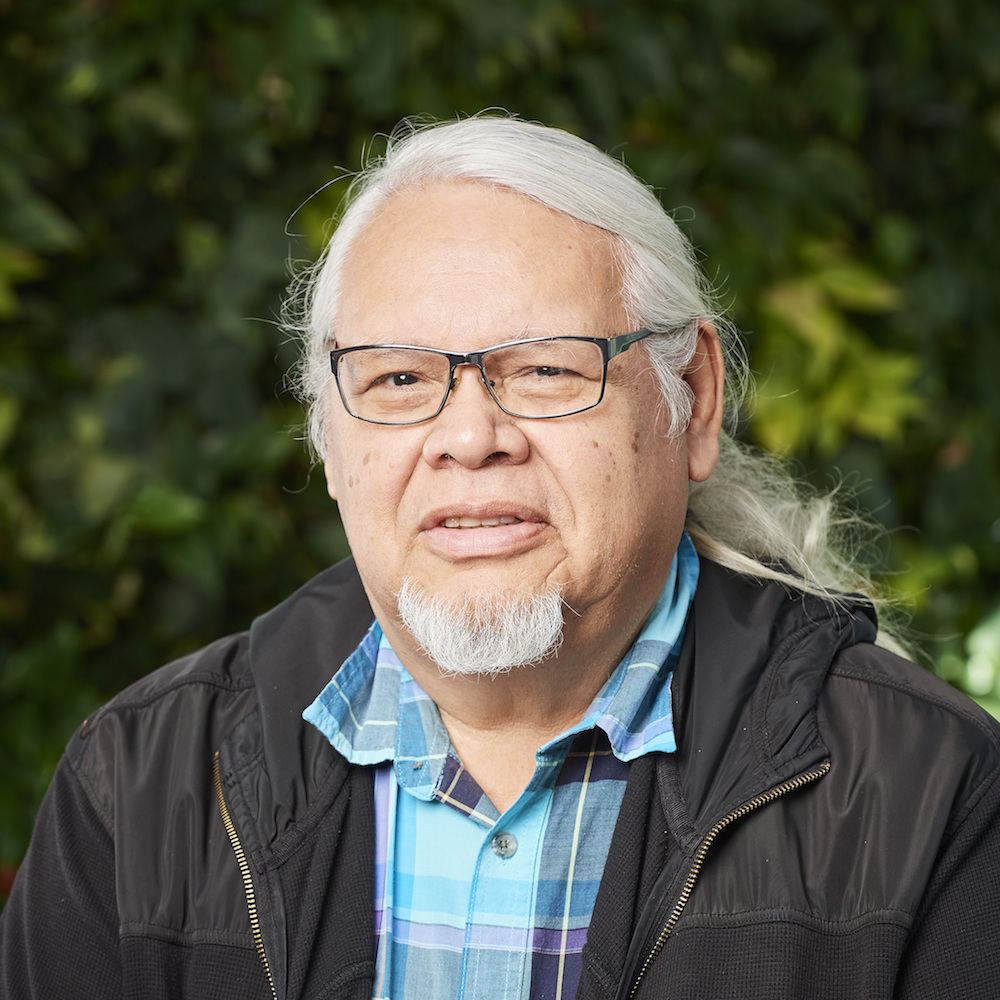 Beaver Clan of the Tuscarora Nation of the Haudenosaunee at Grand River


Rick Hill
Rick is a citizen of the Beaver Clan of the Tuscarora Nation of the Haudenosaunee at Grand River. He holds a Master's Degree in American Studies from the State University of New York at Buffalo. He is the former Assistant Director for Public Programs, National Museum of the American Indian, Smithsonian Institution; Museum Director, Institute of American Indian Arts, Santa Fe, NM; and Assistant Professor, Native American Studies, SUNY Buffalo. He recently retired as Senior Project Coordinator of the Deyohahá:ge: Indigenous Knowledge Centre at Six Nations Polytechnic, Ohsweken, Ontario. Rick is currently working as an interpretive specialist to develop exhibitions for the recently renovated Mohawk Institute, the oldest Indian residential school in Canada.
---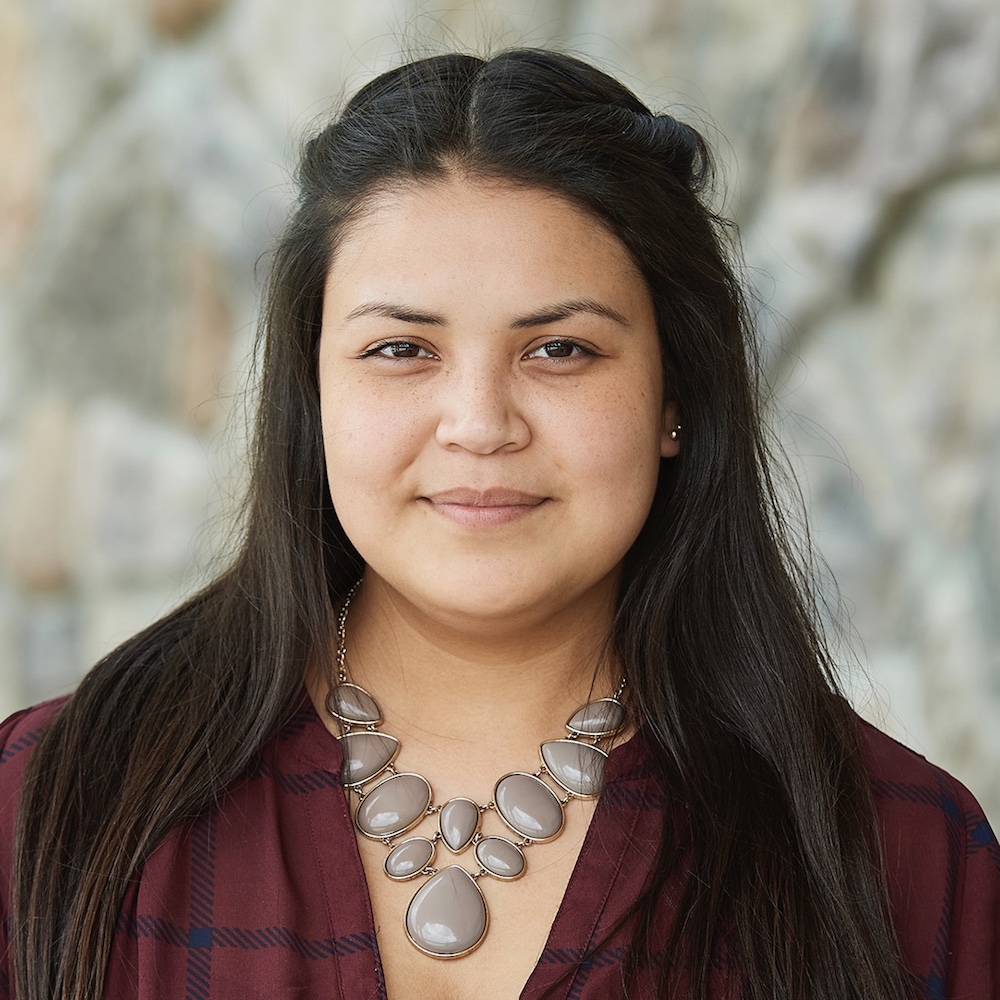 Mohawk of the Wolf Clan


Stevie Jonathan
Stevie is a Mohawk nation, Wolf clan woman from Six Nations of the Grand River. She graduated from Western University in 2016 with a Bachelor of Arts in Sociology, First Nations Studies, and Psychology and is currently continuing her education in the Master of Professional Education – Educational Leadership program offered in partnership with Western University and Six Nations Polytechnic.
In addition to her studies, Stevie is an Instructor in the Bachelor of Arts in Ogwehoweh Languages program and she is an Academic Development Officer at SNP who also manages the Continuing Education Artisan Series.
Stevie has a passion for teaching, researching, and sharing Hodinohsoni History, including Hodinohsoni material culture, in the community.
---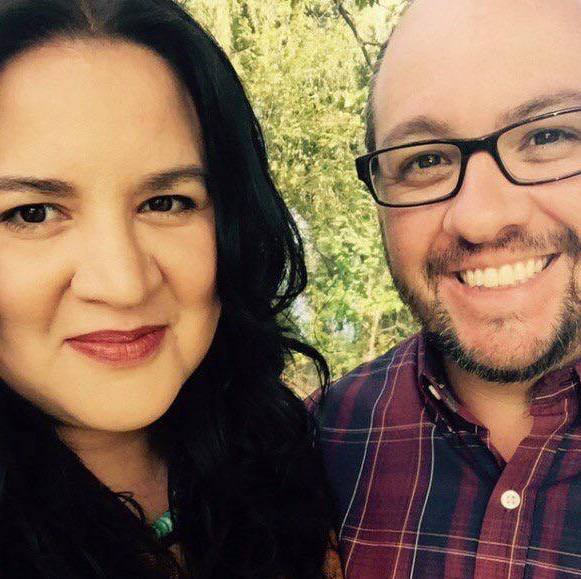 Educators on the Six Nations of the Grand River Territory


Aisha and Joe Restoule-General
Aisha and Joe Restoule-General are educators on the Six Nations of the Grand River territory. Aisha is Mohawk, Turtle Clan of the Six Nations of the Grand River territory. Aisha has a Master's degree in Indigenous Leadership in Education. She has worked in every elementary grade from Full Day Kindergarten to Grade 8. Aisha is currently working at Six Nations Polytechnic's STEAM Academy and teaching Indigenous Women's Literature: Activism and Empowerment at Brock University.
Joe Restoule-General is Anishinaabe, Muskrat clan, of the Dokis First Nation. He is currently a Learning Resource Teacher for Grade 7/8 at JC Hill School and an AQ course developer, instructor, and tutor at Six Nations Polytechnic on Six Nations of the Grand River territory. Joe has also helped develop resources for the Ontario Ministry of Education, Ontario College of Teachers, Indigenous & Northern Affairs Canada and Scholastic Education. He has contributed to several Ontario College of Teachers initiatives including writing for the OCT magazine, Professionally Speaking. Joe's short story Occupied was published in Initiations: A Selection of Young Native Writings.